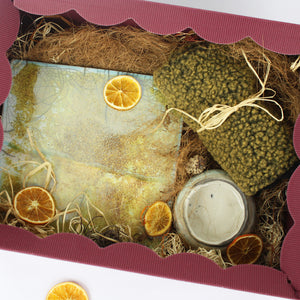 This year I decided to surprise you with ready-made, unique gift packages for you or your loved ones. They contain products from members of the Ana & Gaja Art Gallery, of which Fi by Gaja is also a part.
The package Meadow includes:
- a unique ceramic plate and cup made in the raku technique by artist Ana Hanzel and
- a heating sleeve for cold days made by Karmina.